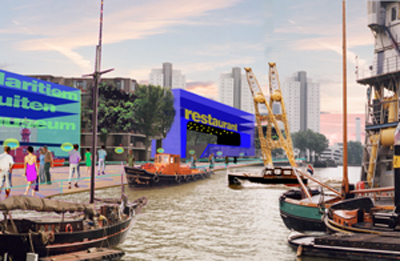 Project: urban planning
Program: leisure, housing
Design team: Bart Goedbloed, Helene Hoelzl, Dirk van Peijpe , Harmen van de Wal, and others
Client: Municipality of Rotterdam
Location: Rotterdam
Start of design: April 2000
Completed: Februar 2002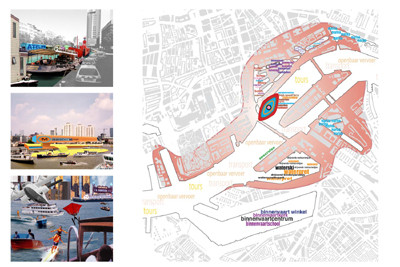 In April 2000 the city of Rotterdam expressed the wish of growing in the leisure market. Several targets have been formulated among which the transformations of the old harbours into an innercity waterfront. The urban planning department of the municipality (dS+V Rotterdam) asked Krill to do the design studies in a series of projects involving the support of three major project developers in The Netherlands.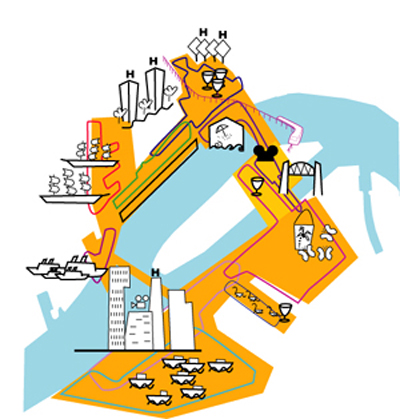 The studies were meant to unveil the functional possibilities of the waterfront area. Each node in the area was studied on its capacities for either a low-profile housing development and a high-profile waterfront development with leisure facilities. Subsequently the different combinations of low-profile versus high-profile nodes have been researched resulting in three alternative schemes, the city – axis, the spontaneous waterfront and the total waterfront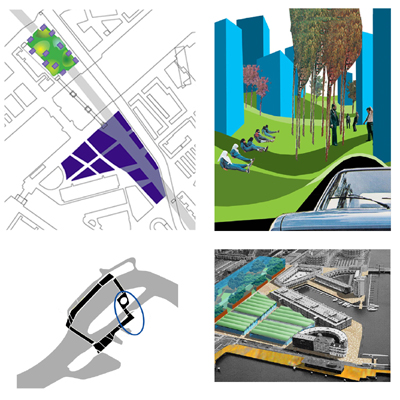 A second important goal of the waterfront project was to find out where the public sympathy lies. In several workshops with entrepreneurs from the area, all pros and cons of each possibility were examined and in a sim-city inspired game people could give their favorite lay-out for the Boompjes Boulevard, one of the key streets in the waterfront.
After September 11th and the assassination of a populist politician in Rotterdam 8 months later all public and political support for large scale projects diminished and the project was abandoned.
Tags: tourism